Project Management is Hero Work: Using project management in the not-for-profit environment
Take a journey through HeroWork, a Victoria based not-for-profit organization that engages in modern day barn raisings. Learn how they have achieved their local success using the same practices you use everyday and perhaps pick up a few more! Let's go under the hood of HeroWork's project management practices and talk about how this massive community building is put together.
~~~
Please Note: This will be a seated, buffet-style dinner. 
Come prepared to meet and mingle with Vancouver Island's project management community and listen to an engaging speaker – all while earning PDUs!
To help us better plan for the event, please register early.
Early Bird price available until 4:30 PM on March 17, 2017.
All tickets after 4:30 PM March 17, 2017 and at the door are $50.00.
Enter using the door off Humboldt St.
Parking is available on street or in the Broughton St. Parkade. Please do not park in the Union Club parking lot as this is reserved for Union Club members.
~~~
Speaker Bio: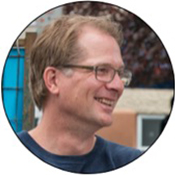 Paul Latour is the creator and Executive Director of HeroWork, a charity that engages in the "art of modern-day barn raising", mobilizing the community to renew non-profit community infrastructure through large community events. These events are called Radical Renovations.
HeroWork  began because Paul wanted to help a friend with Multiple Sclerosis. His initial idea was to bring 20 people together, have a pizza party and help his friend. Seven weeks later, Paul had spearheaded a single-day, $25,000 renovation with a budget of $380.
Without construction experience or money, starting out as a waiter in a restaurant, Paul has gone on to create a grow a society that has now completed $1.85 million worth of non-profit renovations, mobilizing over 100 leaders, 200 companies and 1500 volunteers.
Most recently, HeroWork completed a 3-weekend, $630,000 Radical Renovation for the Rainbow Kitchen inside the Esquimalt United Church. 
~~~
Are you looking for a new job? We have just the ticket! We will also have a special guest in attendance, Sharon Dunn from Peoplesource. She will be available to discuss the project management related opportunities she has available to anyone who is interested. 
~~~
Please register online ».